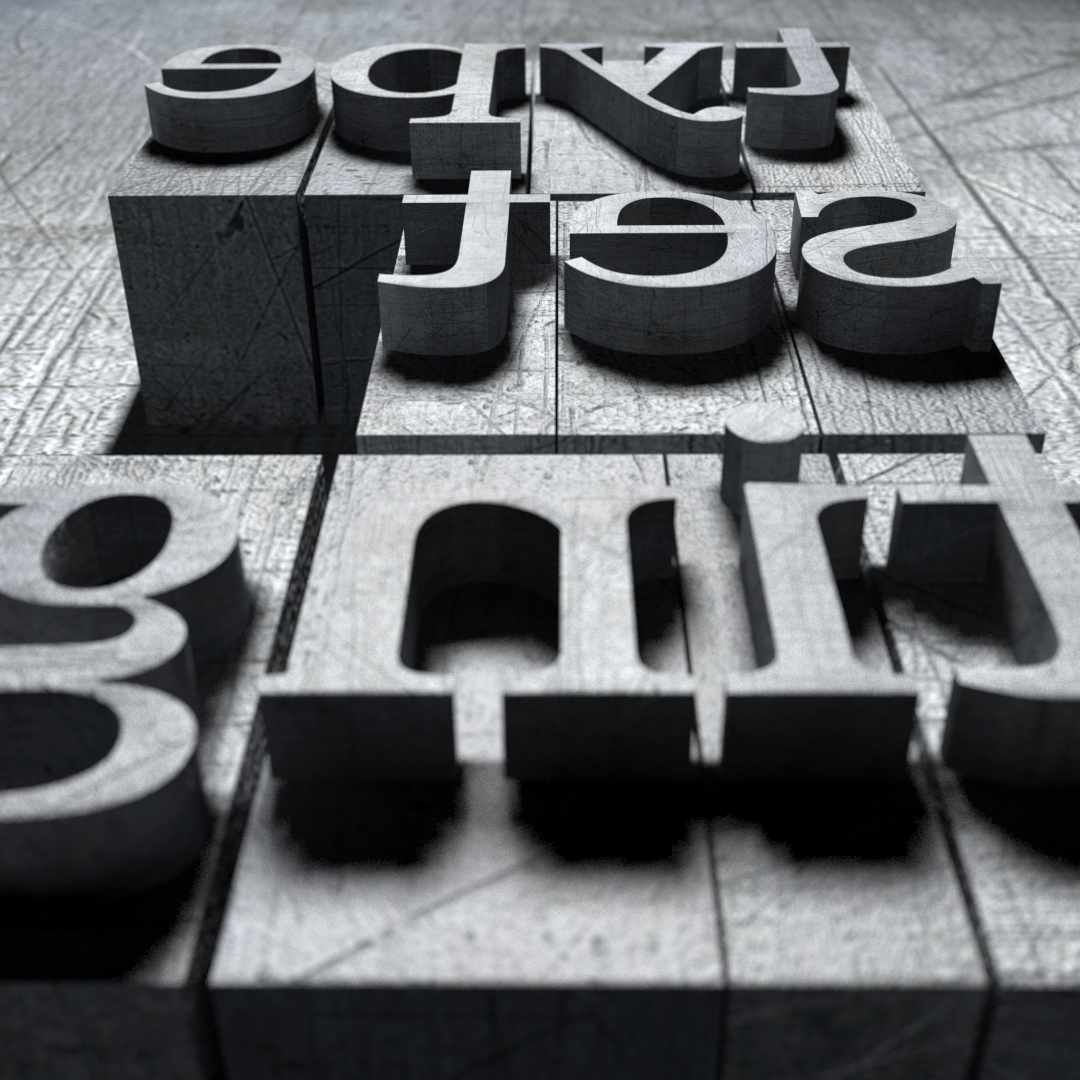 typesetting
If I had to describe my job in 1 word, I would use this one: typesetting. But what does it mean?
/ˈtaɪpsetɪŋ/
Typesetting is the composition of text by means of arranging physical types or the digital equivalents.
That's why my job consists in many different projects: interior layouts, epublishing, cover design, leaflets, flyers, banners... and so on!
Types are everywhere!
image: created and rendered with 3ds Max.
font: Georgia