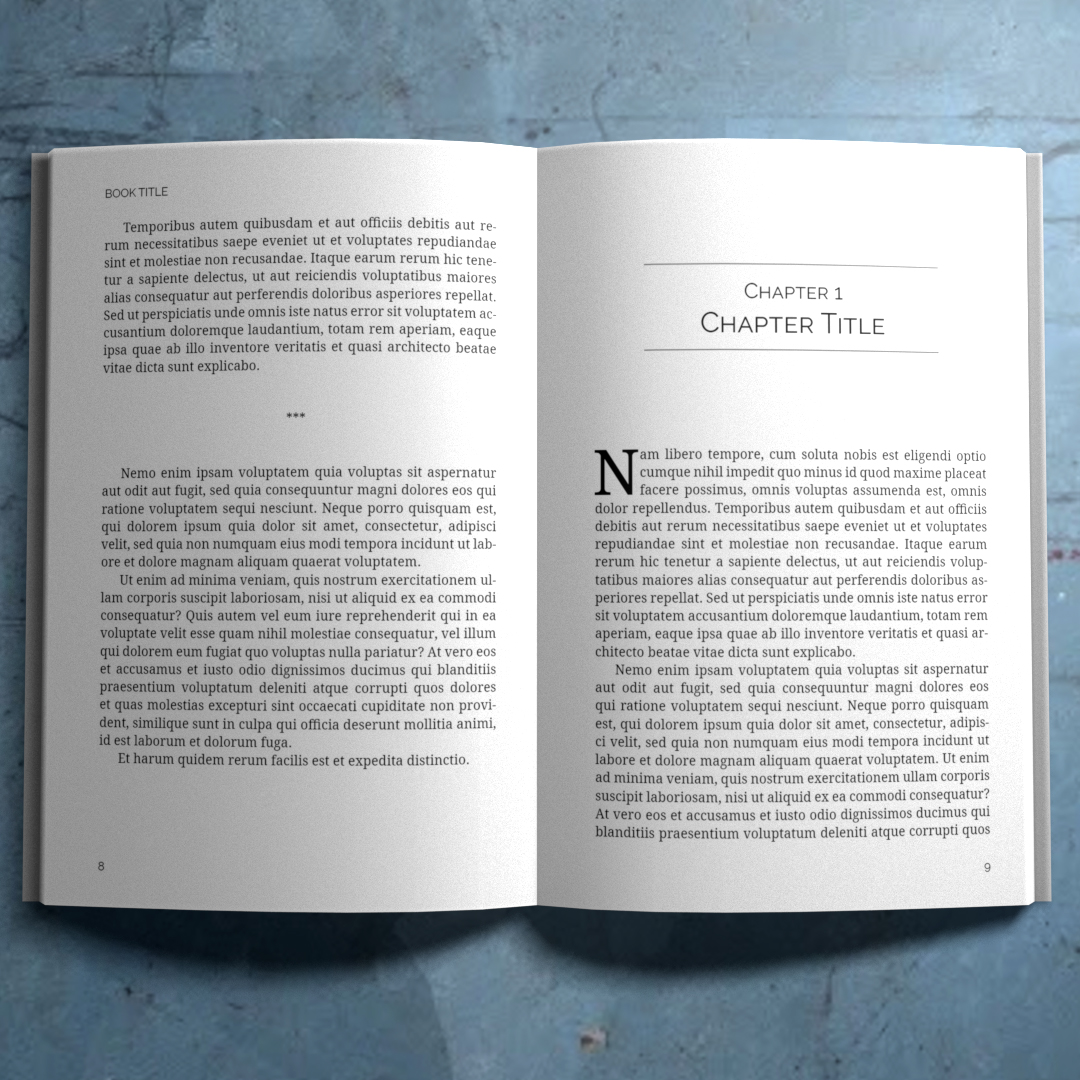 simple book layout
This is a simple 6x9 layout created for Createspace authors with Adobe Indesign software. It supports running headers, automatic page numbering, smart text reflow and linkable table of contents.
The main document settings are:
page size
6x9 in, facing pages
bleeds
0,125 in
margins
top, bottom, outside: 0,45 in; inside: 0,75 in
baseline grid
relative to top margin, increment every 15pt
heading 1
Raleway 24 pt
paragraph
Droid Serif 11 pt
You can download a sample or write me if you have any question!
image: created and rendered with 3ds Max.
fonts: Raleway, Droid Serif